If you struggle with keeping an adequate workforce for your billing office, you are not alone. Workforce challenges were named the number one concern among hospital CEOs in a survey issued in 2023 by the American College of Healthcare Executives (CHIME). Authors of the CHIME study said immediate solutions to this problem should include supplying more support for staff and helping to build their resilience against burnout and the strains of the job.
Burnout is a huge issue in healthcare. The National Association of Healthcare Revenue Integrity's (NAHRI) 2022 State of the Revenue Integrity Industry Survey found revenue integrity departments are spread thin, working across many departments, including:
Charge reconciliation (45%)
Decision-support functions (44%)
Charge capture (40%)
Coding (40%)
Denials management (39%)
Revenue integrity is about a united effort to get claims right the first time, out the door and paid. However, staffing and leadership turnovers make this increasingly difficult, respondents in the NAHRI survey said. When workflows are disrupted, and teams become discouraged, overwhelmed, and less engaged, this can put a strain on the entire revenue cycle management (RCM) process. Perhaps the biggest surprise in this survey revealed 46% of organizations are still using manual processes to check charge reconciliations for consistency and appropriateness.
Denials management is another area that still relies too heavily on manual processes. The constantly changing and complex payer billing landscape and the sophisticated tactics needed to get a claim paid have historically been stored in the heads of billing managers. Today, retaining a good RCM team is not guaranteed. Healthcare organizations are competing with other industries for precious staff to fill this need.
When tenured staff leave your organization, so does their intellectual property. If too many leave, your organization, quite literally, loses its mind. Cash collections and financial performance will be impacted. Unless you successfully retrain seasoned managers and staff, the knowledge needed to work denials will be lost.
The best practice is to document and keep updated training manuals. While everyone knows this is a best practice, but it is easier said than done. With so little time, resources, and funding, it is hard to address this issue of keeping a complete and up-to-date Standard Operating Procedure (SOP). And even with a good SOP, it's still time consuming for new staff to dig through mountains of documentation while simultaneously working claims. It's like building a plane while you're flying it.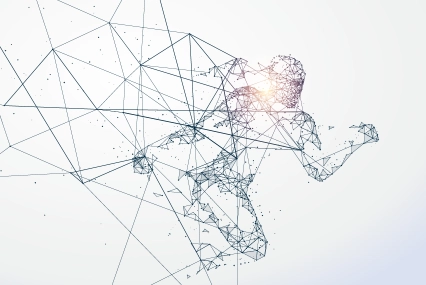 With hundreds of reason codes, an almost infinite number of payer policies, contracts constantly changing along with coding updates and more, it is virtually impossible to manage all the moving pieces that affect the revenue cycle manually. It makes sense to use Artificial Intelligence (AI) to cull through terabytes of data to find complex patterns that reveal areas of revenue leakage and ways to fix them. While AI is great at offloading repeatable tasks that some may consider tedious, the executive function of a well-trained human team is essential to maintain a high functioning revenue cycle.
WhiteSpace Heath's AI-driven solution, RevIntel, directly addresses staffing issues by finding areas of revenue leakage and acting as a digital consultant to resolve them. Fed by a daily influx of your data, this ever-learning solution provides step-by-step advice on how enhance and accelerate revenue with fewer staff.
Catches billing mistakes.
Discovers ill-advised workflow patterns.
Shows ways to increase the speed and efficiency of cash collections.
Finds underperforming RCM workstreams.
Recommends the course corrections to take.
Once RevIntel finds areas of revenue leakage, Resolution Insights supplies guided steps to resolve these issues based on historical evidence. These human readable instructions are based on patterns of success found in your data. Because ML (machine learning) is constantly learning from new data and evolving, instructions to resolve revenue leakage challenges will evolve over time as new data reveals better and more precise steps to getting paid. Our digital playbook also keeps track of the constantly shifting pieces in the revenue cycle, to reveal new areas of revenue leakage and new steps to resolve these new challenges.
Resolution Insights answers billing efficiency questions with no guesswork. It knows what claims can be quickly worked, what can be sent back to the coding team and what could be best handled by bots.
Predictive capabilities let you know what has worked previously to create clean claims, what to do when claims need to be re-worked, and what has helped you and other organizations like yours get paid in the past.
Analytics keep track of the constantly changing payer and billing minutia for you. As changes occur, logic is updated and applied to your data. This level of data analytics is not possible – even for seasoned billing professionals to keep in their heads, or in a SOP.
AI is on the cusp of becoming universal in healthcare RCM, with two-thirds of healthcare organizations using it or expecting to use it within the next three to five years. The level of adoption and maturity is projected to rise sharply as organizations expand and deepen their AI use across functions.
To stay competitive and best serve patients, wise healthcare organizations are embracing artificial intelligence in their revenue cycles. AI-enabled RCM solutions unleash the power of data to find revenue leakage and fix it with guided steps that improved financial performance.
About Gautam Char