COVID-19 wreaked havoc on a healthcare staffing shortage that was already dire before the pandemic began. "Doctors are finding it more challenging than ever to run their businesses," says Bart Valdez, CEO of Ingenovis Health, a healthcare staffing provider. He names payment and billing staff among those positions most difficult to fill.
In the American College of Healthcare Executives' recent annual survey, hospital CEOs listed workforce challenges as their number one concern for the second year in a row — over financial services, which held that spot for the previous 16 years. The Great Resignation hit all of healthcare staffing particularly hard, reports RevCycleIntelligence. Medical coding is at an all-time complexity level and recruiting revenue cycle staff is more difficult than ever.
Revenue cycle staff have "significant impact" on a healthcare organization's bottom line, says the Medical Group Management Association (MGMA). Their recent poll found that medical coders and billers are the most difficult positions to fill. Not enough central billing office (CBO) staffing in the industry to go around makes for steep competition to find talent and the need to pay them more. This is compounding the financial pressure on healthcare organizations, which already face shrinking or negative margins following the pandemic.
Senior level revenue cycle management (RCM) is also difficult to replace, and the turnover seems to be increasing. Healthcare organizations rely heavily on human experts to retain complex and ever-changing billing nuances in their heads. When they go, it slows down billing operations and its efficiency. This lack at the top is causing a knowledge gap or "brain drain" that impacts financial performance.
Meanwhile, patient co-pays are increasing along with payer denials, making short-handed collections all that much more challenging, MGMA says.
Artificial intelligence can alleviate this staffing dearth while improving efficiency and boosting success in the billing process. IBM puts it simply, "AI leverages computers and machines to mimic the problem-solving and decision-making capabilities of the human mind." MGMA takes it one step further, saying that "platforms that incorporate machine learning or artificial intelligence can provide predictive analysis to further reduce costs over time."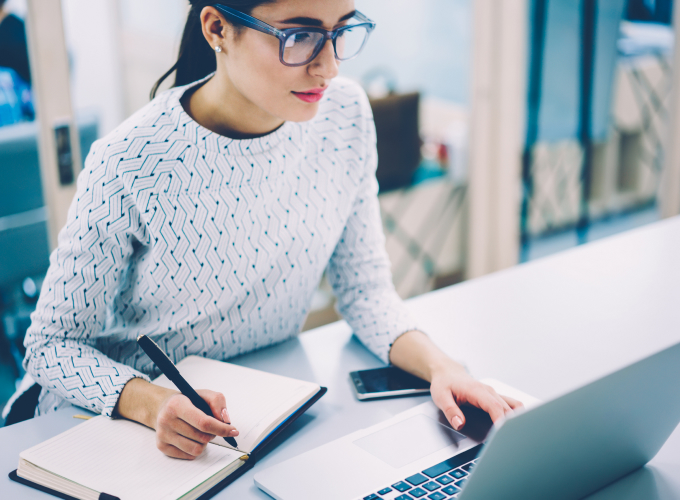 Healthcare organizations that use AI to identify patterns in rejected claims allow their staff to avoid wasting time chasing claims that are unlikely to be paid. AI can correct denied claims so healthcare organizations get paid quickly. Additionally, AI-generated recommendations can be used to address the root cause of the denial, stopping this type of denials from reoccurring. When denial volumes decrease, the revenue cycle requires less human intervention and claims are paid faster which is a win for providers, payers, and patients.
WhiteSpace Health's cloud-hosted platform uses AI to answer today's healthcare staffing shortage and its accompanying financial stress. Its RevIntel and Resolution Insights modules fully apply AI to revenue cycle data to create a powerful solution that finds areas of revenue leakage, fixes them and improves financial performance.
The pandemic has put "extreme stress" on the U.S. healthcare workforce, according to the Department of Health and Human Services. Your healthcare organization is not alone in facing workforce shortages and workers with burnout, exhaustion, and mental health issues, HHS says. And these problems were already challenges before the pandemic. But the healthcare system is innovative and will tackle this challenge like all the rest.
More and more health systems and medical practices have been turning to automation to augment their administrative tasks, says CAQH. The group's latest report shows automation and streamlined processes saved the healthcare system $187 billion annually. AI takes automation to the next level.
Ever learning, ever-changing, the WhiteSpace Health Platform can be the answer your team needs in these tough times. Call today to learn more about how WhiteSpace Health can back up and assist your Central Business Office.
About Gautam Char