The front end of a patient visit is the most important for the revenue cycle. It is the time when correct demographic data is collected, insurance and eligibility are verified and so much more. Once coverage has been established, the co-pay portion of patient responsibility can be reliably collected in advance of the appointment.
While it would be great to collect the patient deductible and coinsurance up front too, generally they cannot be requested due to payer contract language. Many payers require the claim to be processed before the provider can request coinsurance. Since there is variability by payer for this piece of patient responsibility, it is important to have a collection strategy that works for both segments of A/R.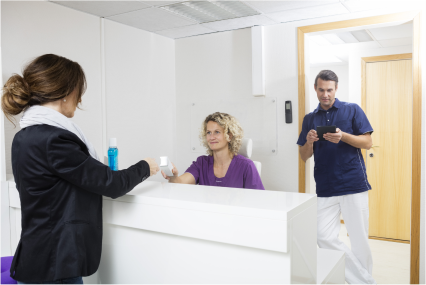 Are your patient no-shows and cancellations increasing along with gas and grocery prices? If so, look at your data to see if there are specific patient strata more profoundly affected than others. As inflationary pressures make everyday essentials more expensive, those living on the edge may be forced to consider the value of an annual checkup versus a tank of gas that will fuel their weekly commutes to work. Some patients will cancel their appointments due to transportation issues so they can remain productive at work and put their best performance forward while raises are being considered. As the country moves toward recession, some patients will lose their insurance due to corporate downsizing. And the domino effect continues. With no income, they may not be able to afford COBRA for coverage during gaps in employment. These factors, and more, could cause your patients to defer care. They may cancel and request another appointment six months or more down the road. Or they may not call to cancel if the circumstances are embarrassing – such as not having enough money to pay for the visit. Regardless of the cause, you now have an unused patient appointment and no revenue for it.
Many value-based care contracts include a bonus structure that rewards providers who regularly screen a certain percentage of their patient population. Finding issues as soon as possible generally leads to rapid management and better outcomes. It is important for patients to keep screening visits since about 24% of the time, something is identified that needs additional management. The longer a patient has an issue before it is found, the chance for an optimal income decrease. Since many patients were fearful of seeing their provider during the pandemic, the implications of adding another year or more between visits combined with deferral of care due to economic reasons also causes additional risk for value- based care reimbursements and bonus payments.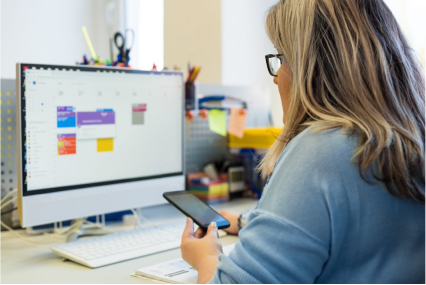 It is important to use your data to identify patients who are at risk of not keeping their appointments. Many who cannot currently afford care may be interested in deferring their appointment until they can afford their co-pays. Text-based communication is an effective tool to virtually eliminate awkward human conversations. By reaching out via phone or text-based technology, the patient can easily confirm, cancel or re-schedule an appointment without judgment. They are not faced with embarrassing exchanges with your scheduling team or long holds on the phone. And, based on their one-word response, such as "Cancel" or "Confirm," you have a much more accurate status on your schedule. If you configure your appointment optimization platform to automatically promote another patient who is on the wait list when cancellations occur, the schedule can be kept full. This improves patient access to care. Further, patients who want to be seen sooner are accommodated and higher provider utilization translates to increased billings. Everybody wins.
Timing of confirmation calls and texts is important too. If you confirm too far in advance, things can change before the appointment. If you confirm too close to the appointment, there may be insufficient time to find another patient to take the appointment slot at short notice. In my experience, I have found the following reminder cadence to have the best results. However, your data will tell you how to adjust and optimize for your own organization.
There is much to do before a patient steps foot through your door. While it is important to verify their insurance, estimate charges and so much more, all of those activities are useless overhead if the patient does not keep their appointment. Once that appointment time has passed, there is no getting it back and no billing for the lost time either.
Patient expectations have evolved along with technology. These days, so much of what we do is on our phones. We can schedule haircuts; food pick up from the grocery and so much more with a few taps. Patients now expect those same conveniences when it comes to healthcare.
Text-based communication is an extremely effective way to engage patients and it dramatically increases the likelihood that appointments are kept. For example, if the patient had forgotten about their appointment, a text two weeks beforehand puts it top of mind. And, when things get crazy and work or at home (or both), the day before and day of reminders keep patients on track.
While text-based reminders are great, sometimes things do get in the way of appointments. When this happens, texting is a fast and effortless way for the patient to let you know. The sooner they do this, the more likely you can promote another patient from the waitlist to ensure the slot is filled and revenue preserved.